Zoho Analytics Consulting
Transform your brand with insights that matter. Thoughtlogik powers your organisation with the business intelligence capabilities of Zoho Analytics, letting you analyse your data through stunning visualisations. Discover and unleash unrealised insights and data patterns to inform your business strategies with leading Zoho Analytics Consultancy.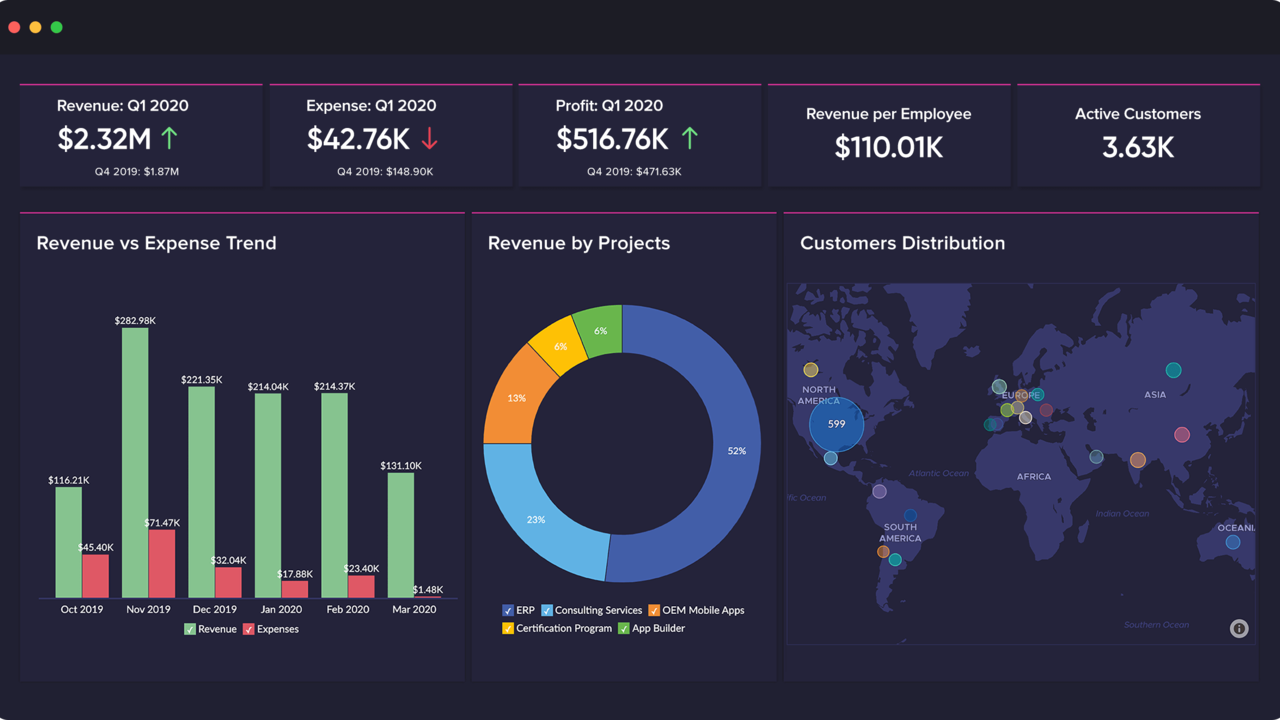 Zoho Analytics consultants
ThoughtLogik is , leading Zoho Partner with team of highly skilled business data analytics consultants capable of bisect complex data from multiple sources and offer intuitive reports and dashboards to help business make informed decisions. In a time where data is at the heart of every business, we'll explore your needs and show you how to extract real value from your data for offering answers to business-critical questions.
Improved decision-making: delivering solutions that result to monitoring & actions
Enhanced visuals: delivering solutions that are dynamic, interactive & aesthetically pleasing
Define core KPI: identifying KPI's that contribute to achieving organisational objectives
Drive adoption: constructing rollout strategy that considers all areas of the organisation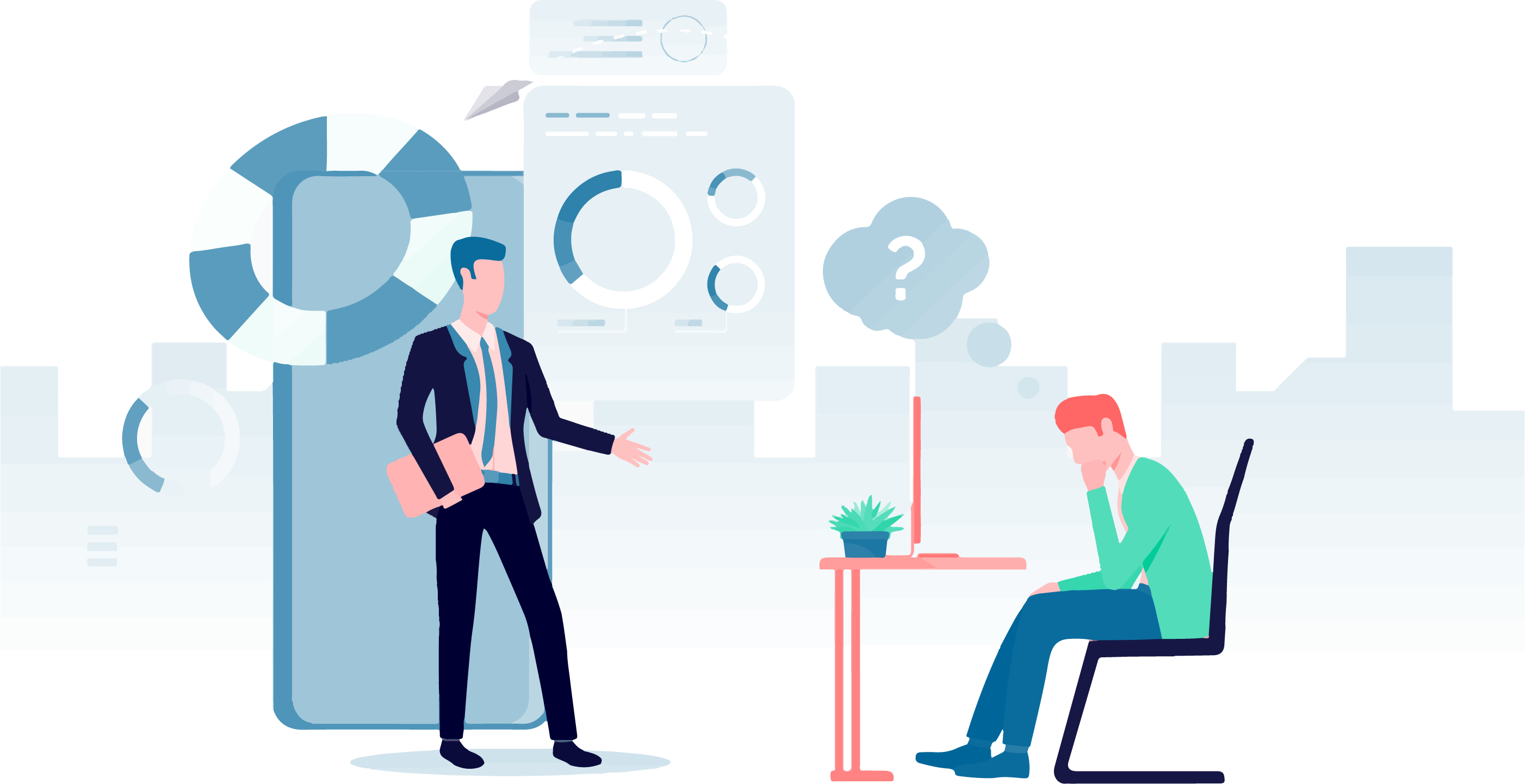 How Does Thoughtlogik Help Your Business?
Thoughtlogik, a leading cloud solutions provider, empowers and enables your business to achieve its hidden potential through:
Lightning-Fast Analytics
Zoho Analytics is built for speed. 10x faster than other solutions in the niche, Zoho gives wings to your business intelligence activities – and Thoughtlogik helps you set it up.
Smart, Dynamic, Real-Time Dashboards
Thoughtlogik helps you visualise your data to the maximum potential with multiple views and configurations using Zoho Analytics. Never miss an insight again with industry-benchmarked best practices ingrained into the dashboard.
Automated Dashboards
Get real-time insights straight off the pan through live connectivity to your devices. Or you can choose to synchronise data in bulk on a prescribed schedule and receive automated updates. Thoughtlogik helps you set up your Zoho your way.
User-Friendly Features
Zoho Analytics is a drag-and-drop deal. Build your own dashboards and get started with analytics with minimal downtime and a flatter learning curve. Let Thoughtlogik guide you through setups and integrations.
Data Accessibility
Zoho keeps your data accessible through any device by enabling dashboard creation in a few clicks and enabling you to share it easily across devices.
Frequently Asked Questions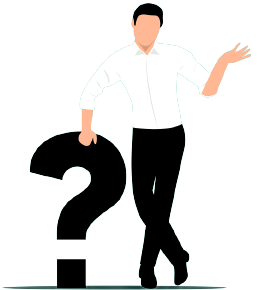 What do you mean by Zoho Analytics?
Zoho Analytics is a business intelligence setup that helps you analyse your data to derive useful insights that can help you strategise better. The software is a self-service tool using which you can visualise your business data in multiple ways – be it graphs, tables, charts, numbers, maps or anything else.
What can I do with Zoho Analytics?
With Zoho Analytics, it becomes easier to model your data and present it in a digestible format. Raw, unstructured data can be analysed for valuable insights and presented visually for better understanding. You can make better business decisions based on data presented this way.
Who is Zoho Analytics for?
Zoho Analytics is typically used by consultants in the business intelligence industry. Additionally, businesses hire their own analysts to derive insight from business data. They use Zoho Analytics to help them achieve this.
Thoughlogik helps organisations across a plethora of industries inform their strategies with high-quality business intelligence through Zoho Analytics: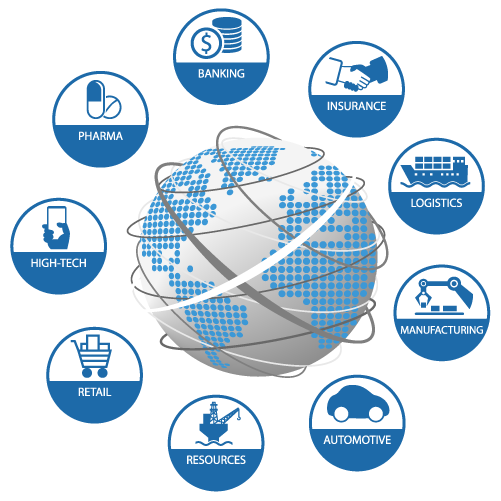 Finance
Insurance
Legal
Healthcare
Construction
Transportation & Logistics
Retail
Education
Automative
Manufacturing

Certified Zoho Consultants
We have helped clients across the globe from diverse domains to realise the full potential of Zoho with Zoho Analytics. You are Just a Click Away. Start Your Zoho Journey with ThoughtLogik.